Want to know the best DIY Dog Grooming Tips? You're in the right place.
DIY Dog Grooming is a fantastic way of forming a close bond with your dog as well as ensure they live a happy and content life.
More often than not, the reason that dog owners either neglect their dog grooming duties or don't carry them out correctly is simply because they aren't aware of the right way to do things.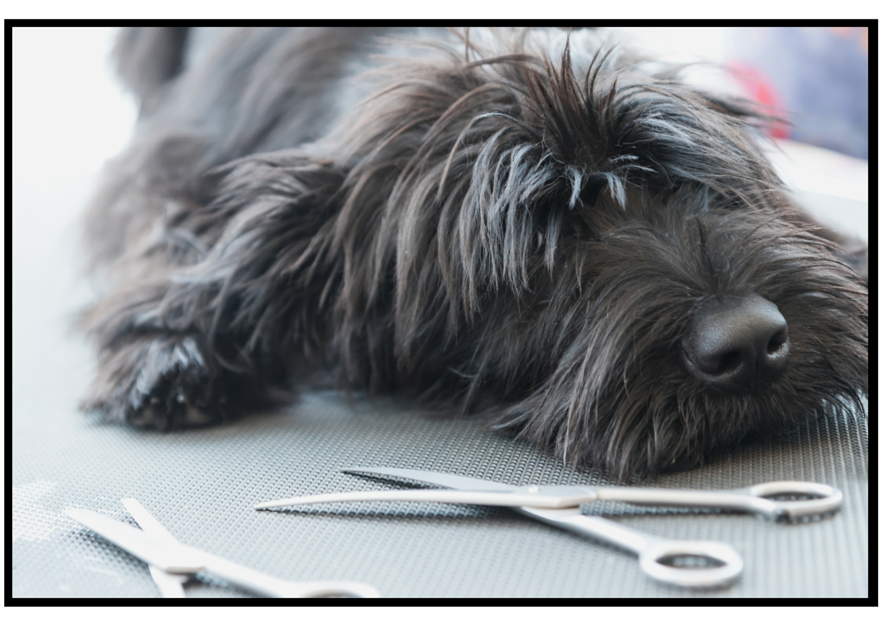 It's not complicated and you'll be able to hone your dog grooming skills just by reading a few pages on the site and by understanding how to purchase the right grooming equipment –harnesses, scissors, combs, brushes, dryers, shampoo and more – you'll certainly notice a difference in your dog once they get used to being groomed properly! You don't have to pay an expert to do it for you, DIY dog grooming is both fun and a perfect bonding time for you and your dog.
DIY dog grooming explained
Ensuring that you regularly groom your dog will keep them feeling clean, healthy and comfortable, so it's an essential part of their welfare. Many people opt to use the services of professional dog groomers, however if you don't have one available in your area or would just like to save some money, taking a DIY approach to dog grooming is a lot more straightforward than you might think.
Getting the right equipment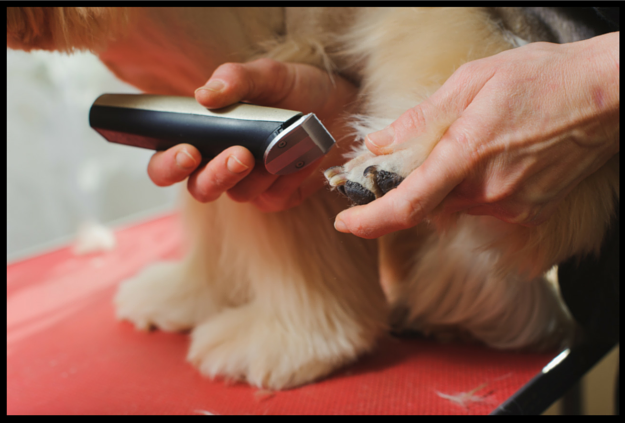 When it comes to dog grooming, getting the right equipment is of paramount importance. First things first, you'll want to get quiet dog clippers to help your pet to remain calm. It is understandable that some dogs can get a bit jittery during grooming sessions, so the last thing you want is ear piercing buzzing sounds coming from your clippers.
Other equipment that you'll need to purchase if you want to start DIY dog grooming include tubs, shears and a harness.
When and how often should you groom a dog?
There are a number of different elements that form part of the dog grooming process, you'll need to clip nails, clean ears, trim hair and much more. It's unlikely that you'll get everything done in one session and some tasks don't need to be completed as frequently as others.
Summer is seen to be a good time of year to get to grips with grooming your dog for the first time. Theoretically with the weather being much nicer than in the colder seasons you can expect your dog to remain cleaner than they would if they constantly had the opportunity to jump into an endless number of mud puddles. Consequently, grooming in the summer months should be a bit more straightforward from a cleaning perspective.
Bathing:
Bathing will help to keep you dog clean. Unless your dog has done something to cause them to get extremely dirty or smelly you only need to bathe them every two to four months, any more frequent than that and their skin will dry out.
Feet:
Trimmed feet will help to reduce the amount of material that can get caught in a dog. Trim your dog's feet every three weeks
Brushing:
Brushing not only makes your dog feel good, it also removes dead hair and distributes the oils for a clean and healthy coat. No matter the length of your dog's coat, you should brush them every couple of days.
Nails:
Long nails can cause "fingers" ad "toes" to splay or twist when the dog walks. Clip your dog's nails every two weeks.
Ears:
Cleaning the inside surfaces of a dog's ears will make them feel good and also prevent ear infections. Clean your dog's ears once a week.
Teeth:
Dogs can suffer from the same dental problems as humans so it is important for them to brush regularly. Clean your dog's teeth two to three times per week
How Dog Grooming Varies for Different Breeds
Dog grooming does vary considerably for different breeds. Some breeds are brush-and-go dogs whilst others require regular bathing, clipping and brushing just to stay clean and healthy. If you aren't already a dog owner and have landed on this site because you are considering welcoming a dog into your family it is well worth understanding the grooming responsibilities for different breeds before you decide which type of dog you would like. Consider whether you have the time and patience (or money) for a breed that requires a lot of grooming.
Poodles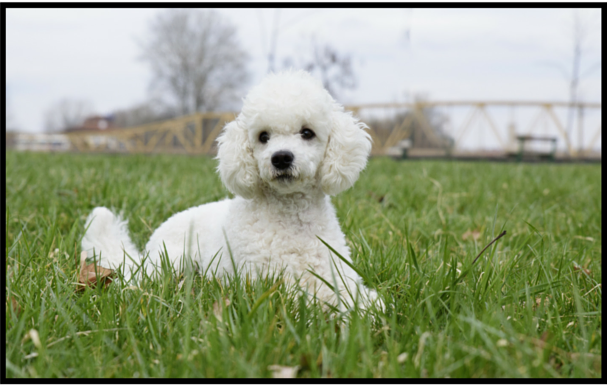 Poodles are beautiful, sophisticate and intelligent, which certainly makes them stand out from the crowd. On the grooming front poodles do need far more attention than other breeds, you'll need to regularly trim their nails, brush their coat and more. Poodles need to be brushed, bathed and trimmed every three to six weeks, so you'll need some time on your hands if you aren't going to use the help of a professional dog groomer.
The following is provided by Bev @ Calisun Poodles
The biggest reason that poodles require grooming their entire lives is that their coat is hair, not fur! So it grows forever!!! Both a good thing and a bad thing! The good thing is that grooming a poodle is not rocket science, and DIY gets better with the practice. The initial goal is simply not to injure the dog with a hot clipper blade or a sharp pair of scissors – – other than that, it's just hair, it grows back! There are so many different types of grooms you can do on a poodle that one of the best things you can do is go to a pro, get a good groom, and then keep up with it. And the very best grooming tool for a poodle is an all breed book called Notes From The Grooming Table – best poodle grooming tips I've ever seen, as well as grooming for many other breeds. Other than that, it's practice, practice, practice! Watch the professional handlers at a dog show when they are scissoring – when you can scissor and the only part of your hand that moves is your thumb, you've almost got it!

Equipment is key – ideally, a cordless Wahl Bravura for those shaved areas on a poodle – face, feet, tail, tummy. A good corded clipper, with a set of stainless clip-on combs for the body and legs (unless you're good with scissors!), and two pairs of shears – 8-10″ straights and 8-10″ curved. A really good slicker brush, and a great comb. A hemostat for ear hair plucking, and preferably a dremel for grinding nails. Bathe, grind nails, and clean ears every 2 weeks, pluck ear hair once a month, and a full groom once a month. Getting a freshly bathed poodle coat completely dry and brushed out is the key to a really nice groom. And, never bathe a poodle with mats, you'll just set them in tighter. You can let a poodle air dry, but you will never have that good crisp groom they look so good with, so a minimal force dryer or better is almost a must.

Grooming a poodle yourself is a work in progress – grooming a standard poodle is easier than a mini, which is easier than a toy! Toys are perpetual motion machines! Your dog may have some interesting haircuts while you're learning, but with practice and time, you can do it!
Labradors
Labradors are smart and hard working, not to mention they are America's favourite dog! Best of all, grooming Labradors is far easier than other breeds of dog, so even if you have limited time on your hands you should find your grooming duties manageable. Nails need to be trimmed once or twice a month, brush their teeth at least twice a week and you'll need to bathe your dog every two months but other than that there isn't much else.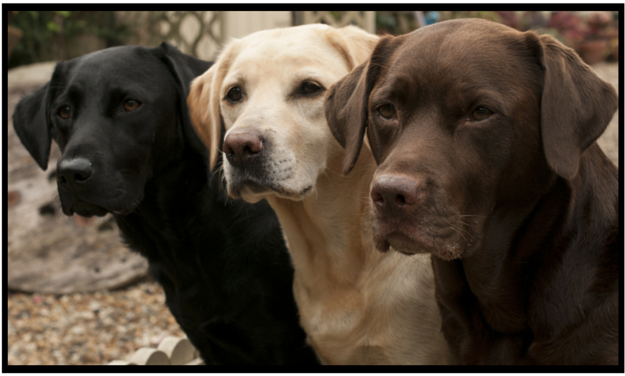 Spaniels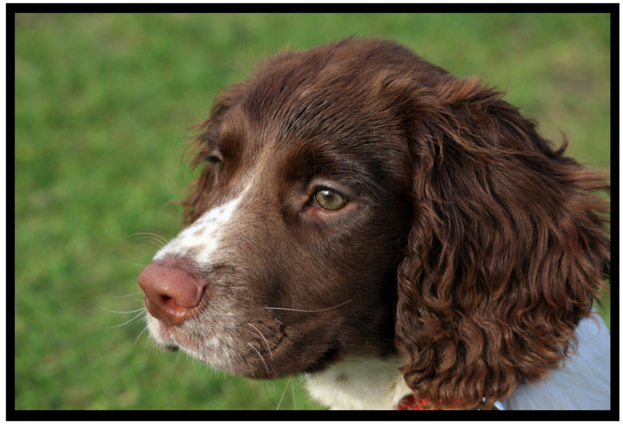 Spaniels have long enjoyed widespread popularity amongst dog owners due to their sensitive and charming nature. You'll need to spend a good amount of time grooming your spaniel and ensure that you trim and bathe them every six to eight weeks. Furthermore, it is recommended that spaniels be introduced to grooming early so that it becomes a normal part of their life… they have been known to be some of the more awkward customers at dog grooming sessions.
Terriers
Terriers are glamorous but feisty; they have a vicious spirit and a loving heart, which makes them an extremely popular breed. As far as grooming goes, they require regular attention; so you'll find yourself doing more to keep this little do in tiptop shape than you would with other breeds. Terriers require weekly bathing and regular brushing and clipping, so if you don't have the time to give your terrier the attention it requires it is worth considering using a professional.
See our detailed page on border terrier grooming here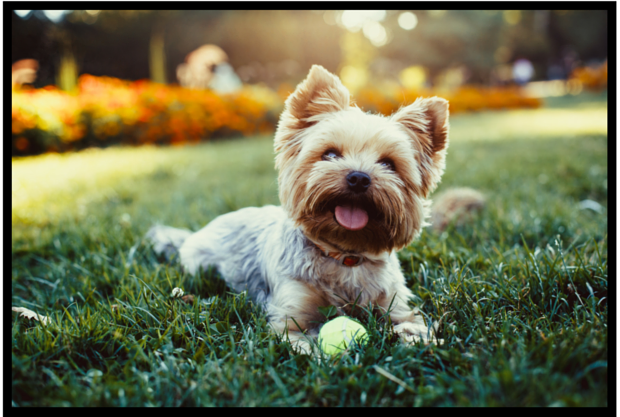 Dog grooming is an essential part of a dog's welfare and we recommend that any dog owner get to grips with their dog grooming responsibilities in the early stages. You'll have a much happier and healthier dog for it and you can bet that your relationship will be all the better as well.
Cast your eyes over the various sections of this site to learn more about how to tackle all aspects of DIY dog grooming from purchasing the right equipment to keeping your canine family member at ease during the process.